Sree Narayana Institute Of Technology, Kollam, offers a Wipro Campus Drive for a Work Integrated Learning Programmes (WILP)– WASE & WIMS. WASE & WIMS are unique learning-integrated programmes which offer students the chance to build a remarkable career in the IT industry while pursuing their higher education – M. Tech from one of the premier education institutes in India– sponsored by Wipro. Key features & eligibility details of the programme have been listed below, kindly go through the same.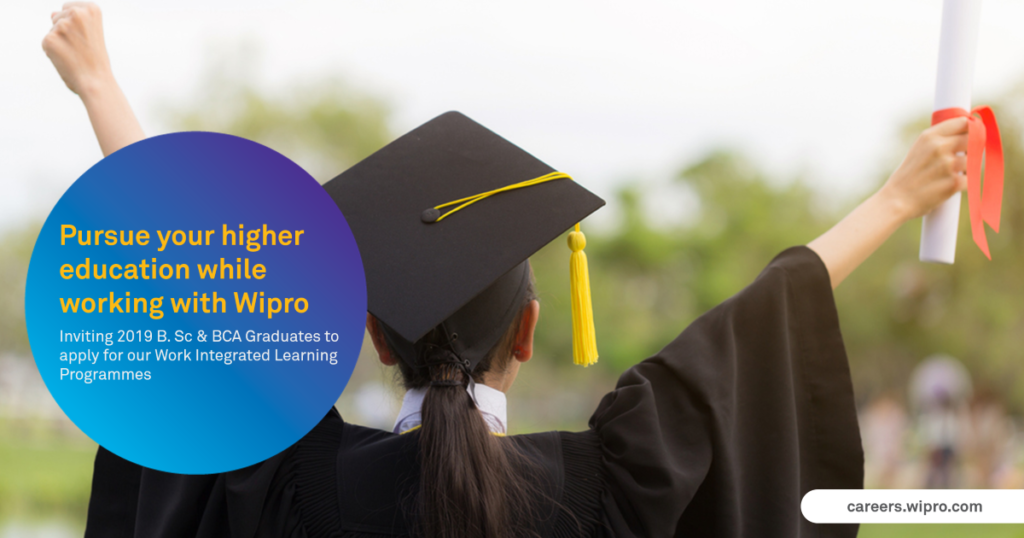 Date of Drive : Will be informed by Wipro through mail. [Tentative date between 17/06/2019 and 21/06/2019]
Venue: SREE NARAYANA INSTITUTE OF TECHNOLOGY, KOLLAM
For Registration visit https://careers.wipro.com/wilp2019.aspx
Eligibility
10th Standard – minimum 50%
12th Standard – minimum 50%
Graduation – minimum 60% or 6.0 GPA as per respective University Guidelines
Admission into M. Tech degree will be subjected to the prevailing criteria and conditions as defined by the UGC Guidelines at the time of enrollment
Year of Passing : 2019 ONLY
(Maximum three years of gap, if any, b/w 10th & graduation) No Backlogs/Arrears
B. Sc(CS, IT, Maths, Statistics, Electronics & Physics)
BCA
Mandatory to have Core Mathematics as one subject (No Business Maths or Applied Maths) in both 12th & Graduation
Elementary Mathematics, Statistical Methods, Operations Research, Discrete Mathematical Structures – All are Mathematics subjects will be considered.
Applied Mathematics / Logic and Discrete Mathematics / Quantitative Techniques are Maths related subjects and will be considered.
Stipend
First Year Rs. 15,712 per month
Second Year Rs. 17,810 per month
Third Year Rs. 19,910 per month
Fourth Year Rs. 23,000 per month
Selection Process
Online Assessment (80 minutes)
i. Aptitude Test – Verbal, Analytical, Quantitative (Each section has 20 minutes/ 20 questions)
ii. Written Communications Test (20 minutes)
Technical & HR Interview
Contact Person : Dr. Sajeev J (HOD & Placement Officer) – 9447958333,0474-2723154
For more details visit www.snit.ac.in