Kerala State Electricity Board Electricity Bills can pay through Google Pay application. Now Google pay added KSEB in Bill payment list. No need to visit the official website of Kerala State Electricity Board official website. Simply visit Google Pay application and pay with consumer number. Before paying varify the name and amount shown in the application. For downloading Google Pay Application click here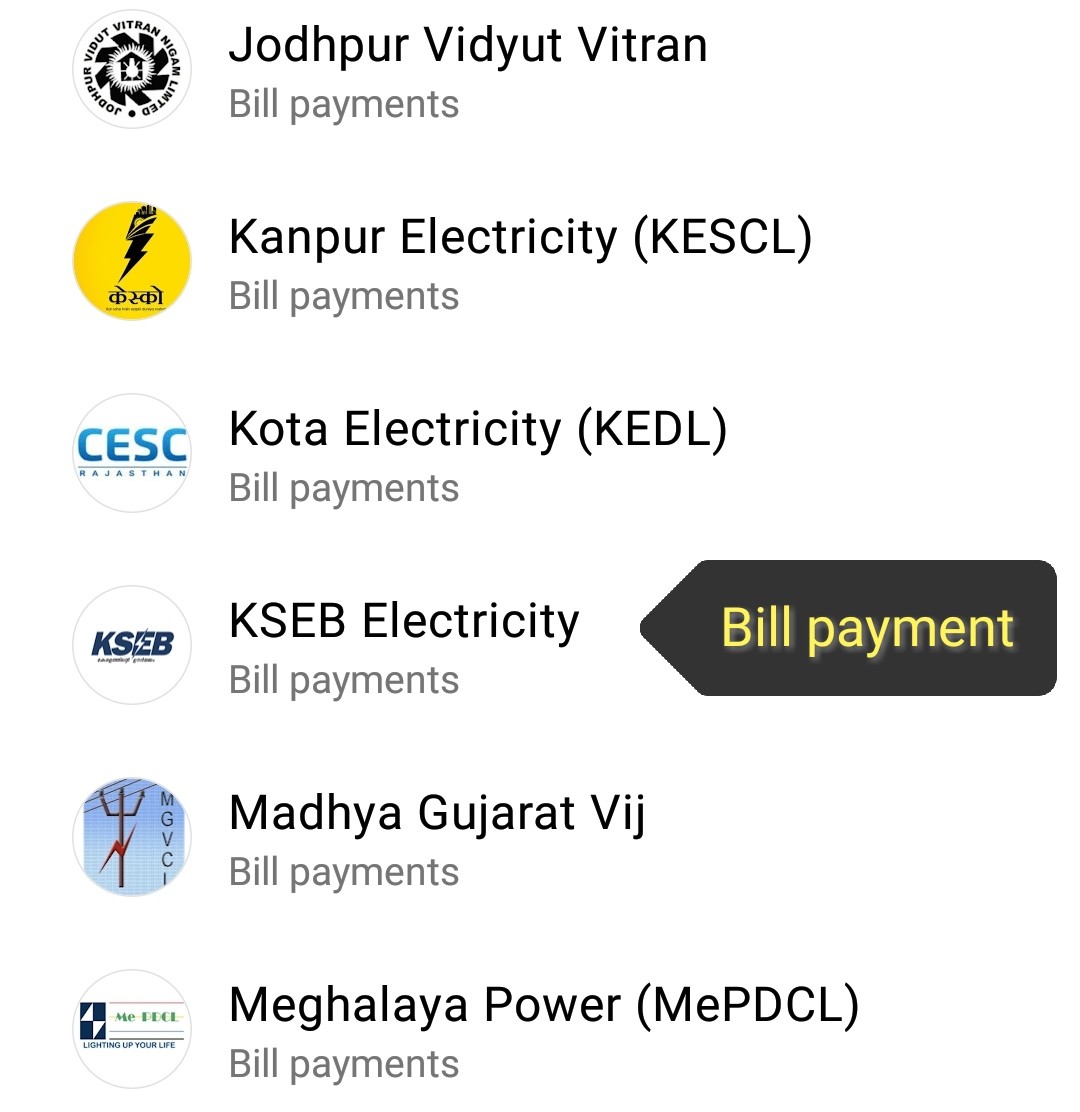 Step by step instructions for Electricity bill payment through Google Pay
Open Google Pay application and click on "NEW" tab
Then open Bill payment tab
Tap on Electricity
Then search for KSEB Bill payment and click on KSEB Electricity
Link your details for bill payment. Give Consumer number and Account number.
Check the details and verify your name given in the bill and amount.
Pay the amount through Google Pay.
Amount will deducted from the linked bank account.